Beyond Horizons: Unveiling the Blue Economy's Potential for Global Sustainability and Prosperity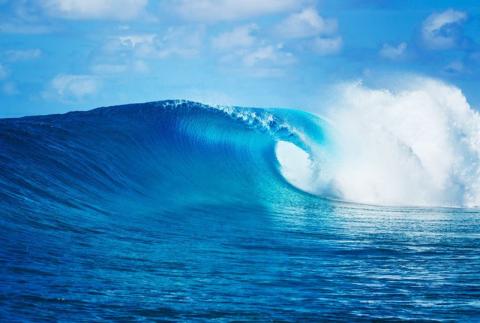 The World Bank defines the blue economy as the sustainable utilization of ocean resources to spur economic growth, enhance livelihoods, and create jobs while preserving the health of ocean ecosystems. The European Commission broadens this definition to encompass all economic activities related to oceans, seas, and coasts.
Rooted in the principles of sustainable development, the concept of the blue economy has evolved with global communication and extensive research. Interdisciplinary and multidisciplinary studies are crucial for a comprehensive understanding, especially in integrating various disciplines.
Oceans and coasts, among Earth's most productive ecosystems, offer services supporting economic activities, such as protection from natural hazards, weather regulation, carbon sequestration, fisheries, renewable energy, trade, and tourism. This forms the basis for an estimated annual global ocean economic activity of 3 to 5 trillion dollars, reaching 15-20% of total GDP in some East Asian countries.
Since the 21st century, the blue economy has gained traction globally. Academic research often centers on marine industrial activities like construction, transportation, mineral resources development, and sustainable energy generation. Many countries adopt the blue economy as a policy tool for economic growth, emphasizing sectors like fisheries, aquaculture, tourism, and marine-oriented information and science.
In contrast to traditional models exploiting marine resources, the blue economy prioritizes sustainable growth, aligning human well-being, social equity, and environmental sustainability. It not only offers economic opportunities but also protects intangible "blue" resources like traditional ways of life, carbon sequestration, and coastal resilience, addressing poverty and climate change impacts.
The global ocean economy is valued at $1.5 trillion yearly, projected to double by 2030. Small island states with extensive ocean resources face opportunities for economic growth but also vulnerability to resource degradation.
In the U.S., the blue economy is thriving, with coastal communities housing 40% of the population. In 2019, it outpaced national economic growth, contributing $397 billion to the GDP and employing 2.4 million people. Seaports saw a 17% growth from 2014 to 2018, constituting 26% of the national GDP.
To usher in a New Blue Economy, there's a need for improved data collection, analysis, and dissemination, addressing challenges in coastal and marine environments. With the global population expected to reach 9 billion by 2050, alternative energy sources like "blue energy" from oceans should be explored.
The maritime transport sector plays a vital role, requiring regional cooperation to overcome challenges in port development and foster economic growth in the Indian Ocean. Marine biotechnology offers eco-sustainable solutions, including aquaculture advancements and the development of renewable energy products.
Marine and coastal tourism, while economically significant, pose challenges such as increased emissions and habitat degradation. Sustainable practices in whale and dolphin watching can bring economic benefits and protect vulnerable species.
Pollution, including marine "dead zones" and marine debris, poses threats to ecosystems. Addressing these issues requires international cooperation and updated governance mechanisms.
Structured international cooperation is vital for the Blue Economy's success, and diplomatic efforts have focused on including it in the international sustainable development agenda. A proposed "Blue Summit" aims to garner international support and present a document at the Third International Conference on Small Island Developing States in Samoa.
While measures are taken to mitigate environmental risks in the blue economy, full integration into mainstream practices requires innovative policies, technologies, and financing tools. Sustainable fishing, aquaculture, marine biotechnology, renewable energy, water resources management, and ecosystem-based adaptation are key sectors. Developing innovative financial approaches is essential for a truly sustainable blue economy.