Who is Emmett Shear, OpenAI's new CEO?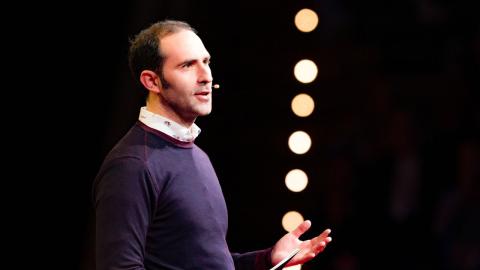 Emmett Shear is OpenAI's new CEO, stepping into the role after the sudden departure of former CEO and co-founder Sam Altman. Shear, a prominent figure in the tech industry, co-founded the video streaming platform Twitch, which is owned by Amazon.
The leadership change at OpenAI occurred on November 17, prompting initial calls for Altman's reinstatement. Mira Murati, the chief technology officer, took on the interim CEO position during this period. However, on November 20, OpenAI officially announced Emmett Shear as the new CEO.
In a post on X (formerly Twitter), Shear confirmed his acceptance of the role and explained his decision. He disclosed that he stepped down from Twitch due to becoming a father and emphasized the seriousness with which he approached the opportunity presented by the OpenAI board.
Shear expressed dissatisfaction with the handling of Altman's removal, stating that the process was poorly managed and had damaged trust within the organization. In response, he outlined plans to hire a private investigator in the next 30 days to investigate the events leading up to his hiring, engage with remaining employees, and initiate reforms in management and leadership.
Acknowledging the importance of OpenAI's stability and success, Shear committed to addressing key concerns and achieving progress, even if it takes longer than a month. He clarified that Altman was not removed due to any specific disagreement on safety, emphasizing that the reasoning behind the change was different.
Before taking on the role of OpenAI's CEO, Shear conducted due diligence on the reasoning behind the leadership change. He is a graduate of Yale University with a Bachelor of Science in computer science and has also served as a part-time partner at venture capital firm Y Combinator.
In a podcast appearance earlier in 2023, Shear expressed concerns about advanced AI, referring to it as "intrinsically very dangerous" because intelligence equates to power. Following his appointment as CEO, images of Shear alongside Altman in a Y Combinator class began circulating on social media.
In a related development, Microsoft, a major backer of OpenAI, announced that both Sam Altman and former board member and president Greg Brockman would be joining the company.